Whether it's seeing a pediatrician, getting a sports physical or looking for advice, our care is centered around supporting and nurturing patients and families at our many locations. We have pediatricians dedicated to children who have experience recognizing children's illnesses. They also have the knowledge of specific tests and treatments available for young ones to make sure your child gets the best care possible, here in northern Nevada.
Children's Services
Explore All Children's Services
Children's Specialties
Asthma
Asthma attacks are caused when the airways in your child's lungs are bothered by an asthma trigger. Each child's asthma triggers are different. It's important to know your child's asthma triggers so you can avoid them when possible.
Cystic Fibrosis
Cystic fibrosis (CF) is a genetic disease that affects the lungs and digestive system by making fluids and mucus thick and sticky. This causes persistent lung infections that progressively limit the ability to breathe.

Diabetes
Children with diabetes are at risk for some other physical and mental health issues. We work with other Children's specialists and professionals to diagnose, treat and manage conditions.
Epilepsy
Epilepsy is a neurological disease. It happens when a person experiences sudden, reoccurring seizures. A person who has two or more seizures is considered to have epilepsy. There are many possible causes of epilepsy, including tumors, strokes, and brain damage from illness or injury.

View All Children's Specialties
What's New at the Children's Hospital
Safe Sleep and Your Baby
Parents can reduce risk of this tragedy by following some simple guidelines to make sure the sleeping baby's breathing remains clear and unobstructed.
Practice Safe Sleep ›

The Lactation Connection
The Lactation Connection offers all things breastfeeding: Private consultation rooms, breast pump rentals, products for children and much more.
Read More ›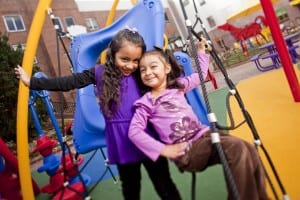 Music in the Garden
Renown volunteers read a story and enjoy live music led by one of our Healing Arts contributors.
Join Us ›

Children's Hospital Programs and Classes
Renown Children's Hospital offers many different programs and classes to take care of our community's children. We provide a range of specialized programs:
Car Seat Safety
Kohl's Save Your Skull
Classes
Children's Miracle Network
Healing Arts
Learn more about our Programs and Classes
BestMEDICINE Kids subscribers receive a monthly roundup of educational and inspirational stories dedicated to kids' health and wellness.

Subscribe to the Kids Newsletter